Stan ou le Solfège de l'Acting
The Book all about the Actors' Studio Method, which revisits, enriches and pays tribute to all of Stanislavski's work –
written by David Barrouk, the founder of the Method Acting Center in Paris.
416 pages, 16*24cm, dozens of exercises,
25€, Method Acting Center Editions.
An interactive book for actors & for all those who choose to be actors of their lives !
« All good actors are method actors. »
Robert Lewis, the creator of the legendary Actors' Studio
If you've just started out as an actor, or maybe even after having tested out a few workshops, you can feel lost or overwhelmed. Are there rules to become an actor? Are there really specific techniques, or « magic formulas »? Can we really learn how to act or are some people just born talented?… Then someone might talk to you about « Method Acting », « The Actors' Studio », or « Stanislavski » – sometimes in the right way, sometimes in the wrongest way possible…
With Stan, you can discover or rediscover, at your own pace, Stanislavski's method and its fundamental elements: its history, its principles, its mechanisms, its tools – but most importantly, how to practice with it, through many fun exercices which can easily serve your own performances.
Stan is the first volume of a series of books about acting. The second volume will be centered around building and creating characters, the third one shall be a book made up of exercises, the fourth will be about the industry, and the last one shall be a monologue book.
---
Stan THE BOOK, available on line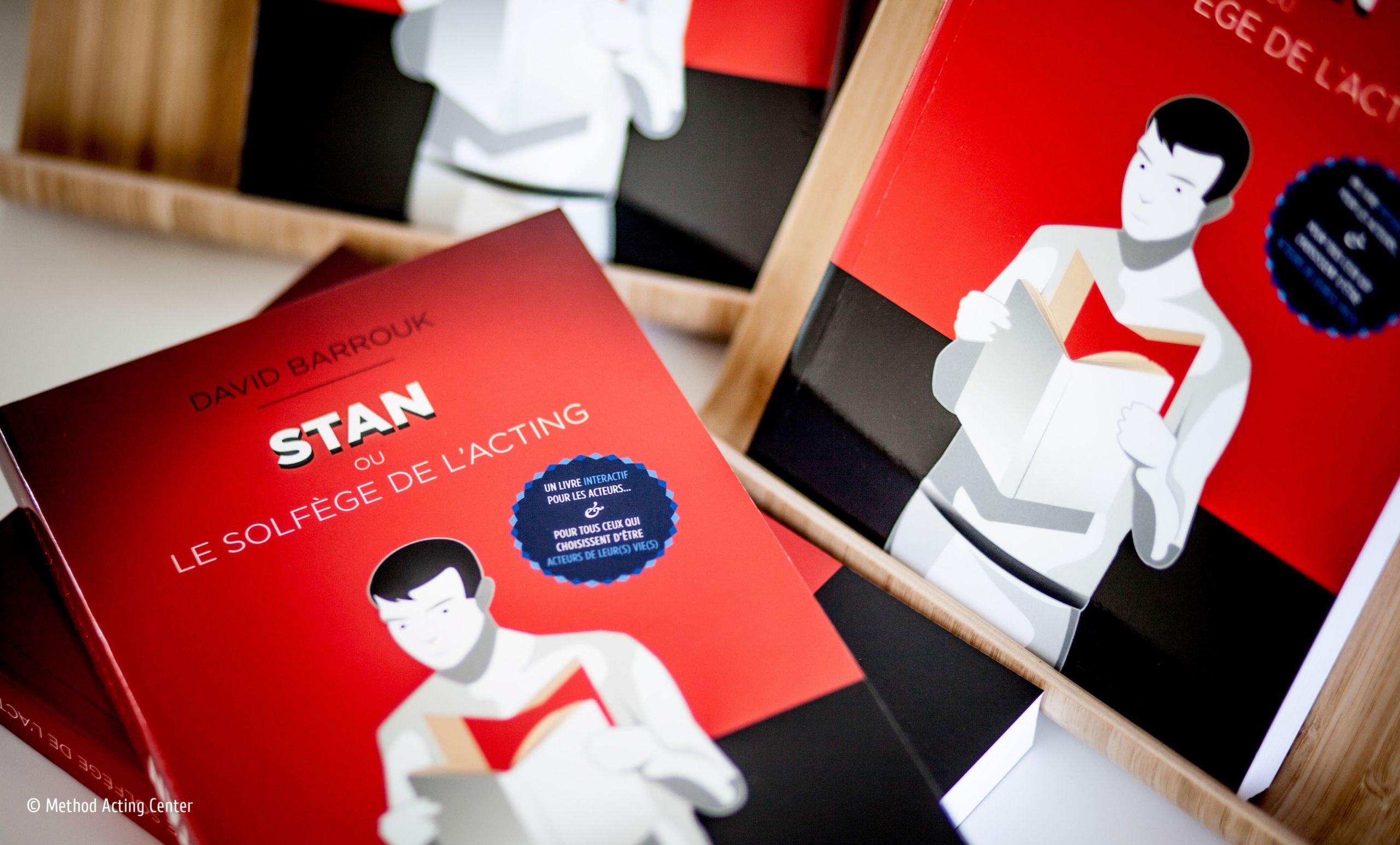 Price & Delivery of STAN :
25€ per book, for delivery by mail in France. Payment by credit card or Paypal, via

(Payment by credit card : select the option « without opening an account »).
. 25€ per book
bought in person at 93 avenue d'Italie in Paris, payment by check or by cash.
.
For international shipment, please contact us via
our contact form
.
---
Calendrier des Stages & Masterclasses